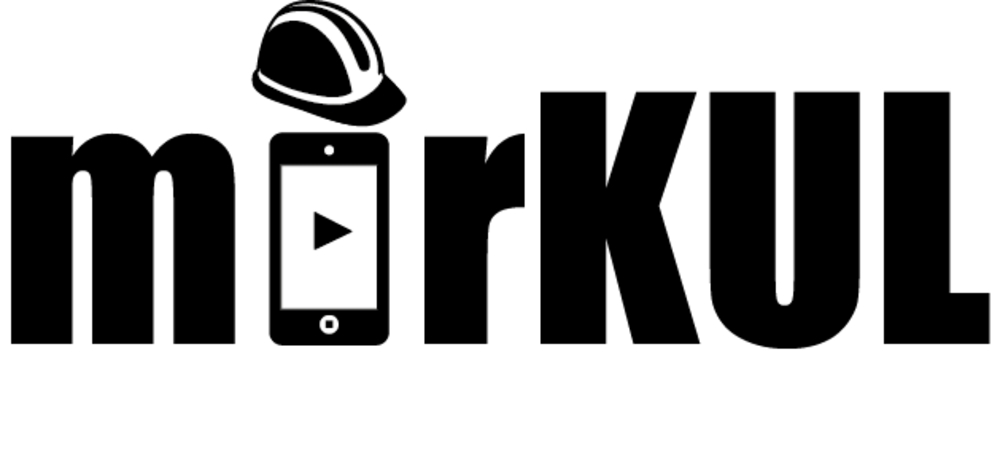 Collaborative assistance for operational and learning processes in companies by means of mobile and interactive multimedia applications
Starting with predecessing research projects at the university of Passau a multimedia-based Knowledge Management System for creating, viewing and managing interactive instructional videos has been developed that can be embedded directly into intra- and inter-company business processes.
It enables each member of the targeted audience(s) of each individual video (members of staff, customers, etc.) to conduct technical or motoric tasks quickly and accurately.

By means of several collaboration functions each user can record and report issues on-the-spot to foster discussion, query existing instructions to already solved problems, or receive different approaches to possible solutions from other users.

The content can be extended or adapted with (new) content at run-time.
Demo of the 3rd validation cycle: Hypertube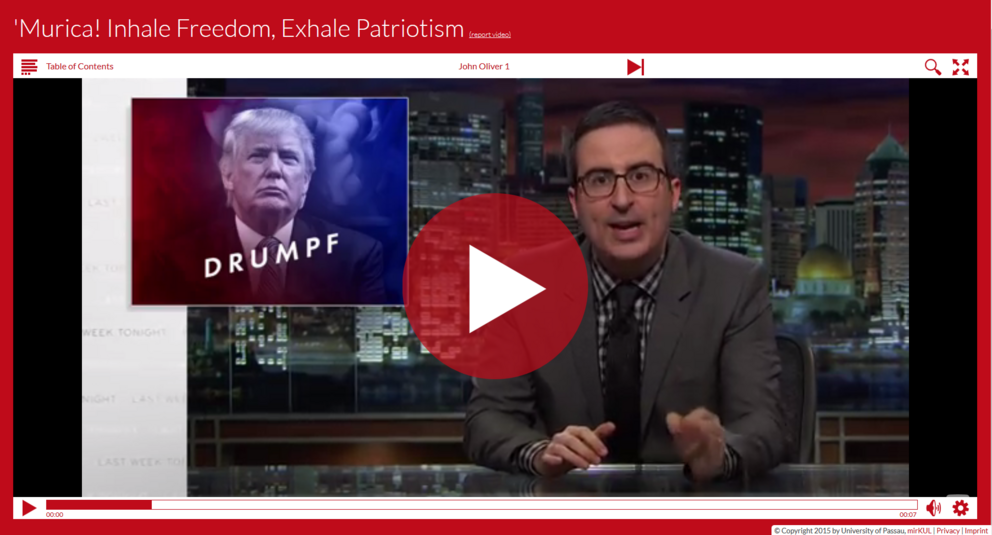 | Project partner | - |
| --- | --- |
| Media | Reuse of existing YouTube videos |
| Functionality | |
Demo of the 2nd validation cycle: Instructions for the Sensor ILD 1420/1320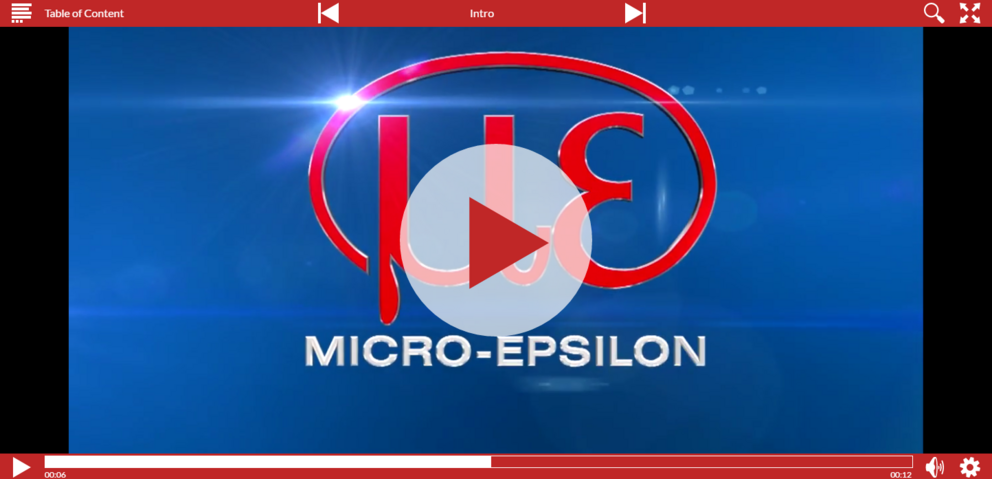 We can not display a demo version due to the strategic importance of the information contained in this hypervideo for our project partner.
Project partner
Micro-Epsilon GmbH

Media
In-house production
Functionality

Branching video nodes
Search function
Expandable TOC
Seperately expandable annotation areas
Picture annotations
RichText annotations
PDF annotations
comment function/ user annotations
Demo of the 1st validation cycle: The digital pelvic floor trainer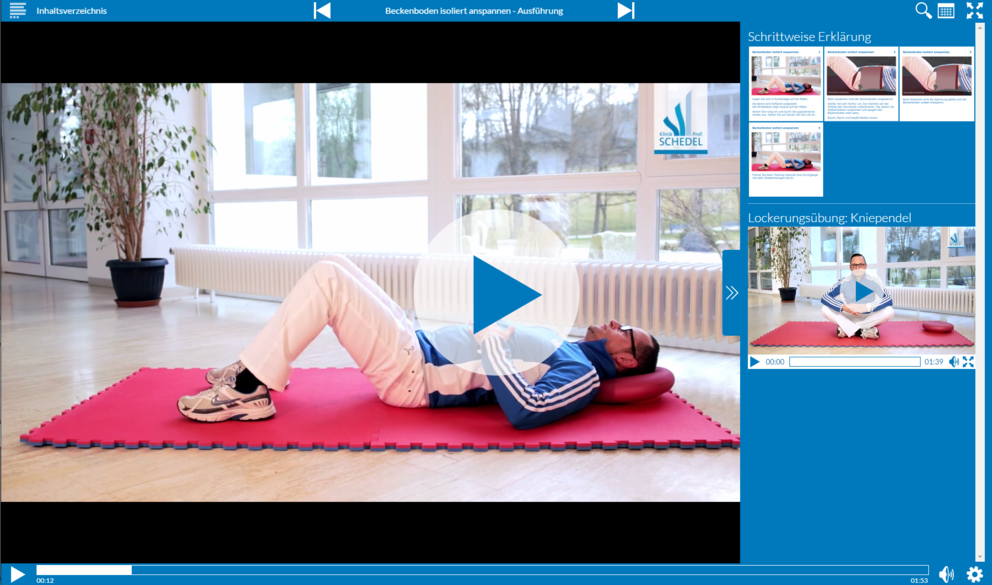 Project partner
clinic Prof. Schedel
Media
In-house production
Functionality

Branching video nodes
Search function
User statistics
Expandable TOC

Seperately expandable annotation areas

Picture annotations
RichText annotations
Key objective to the validation project at hand is to offer a cost efficient, multimedia-based knowledge transfer system for small and medium-sized enterprises (SME) that can be adapted to the unique needs of these companies, ensuring compliance to data protection requirements and employees' co-determination (German "Betriebsverfassungsrecht").
The possibilitiy of economical exploitation will be reviewed in three application scenarios:
supporting the company knowlege management (business-to-employee and business-to-business)

for consumer-oriented knowledge management (business-to-consumer)

as a crowdsourcing platform for knowledge transfer throughout the world wide web (consumer-to-consumer)
If successful, new services and software products will be created which can sustainably increase the knowledge management efficieny in SMEs and are flexible enough to adapt to the requirements of diffferent ranges of use. All in all, companies using the system can improve both their work flows and competitiveness.
Once the project is finalised, the technology will be commercialized either by software licensing or by establishing a spin-off.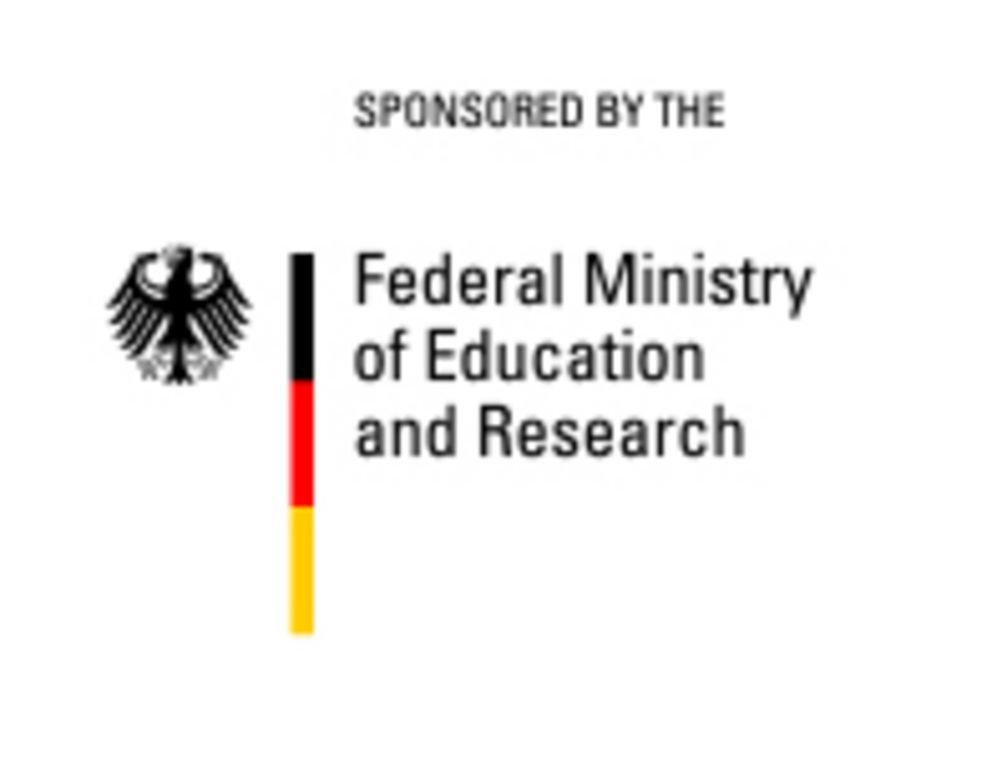 Basic Information
project leader
Prof. Dr. Michael Granitzer
involved chairs and facultie

Chair of Media Informatics (Department of Informatics and Mathematics)
Chair of Public Law, IT Law, and Legal Informatics (Faculty of Law)
Chair of Computer-mediated Communication (Faculty of Arts and Humanities)
Chair of Distributed Information Systems (Department of Informatics and Mathematics)
Chair of Information Systems II (Faculty of Business and Economics)

Duration
September 1 2013 - August 31 2016
sponsor
Federal Ministry of Eduction an Research
funding programme

Validating

th

e

Innovation

Potential

of Sc

ie

ntific Research (VIP)
funding code
03V0633